CIC BIM Solution Day on Laser Scanning
Date:   
28 November 2019 (Thursday)     
Time:    
14:00-16:30
Venue:   
CIC BIM SPACE, 29/F, Tower 2, Enterprise Square Five (MegaBox), 38 Wang Chiu Road, Kowloon Bay, Hong Kong
Language:
Cantonese
Capacity: 
50 pax
Fee:
Free of Charges
Pre-registration is required for this event.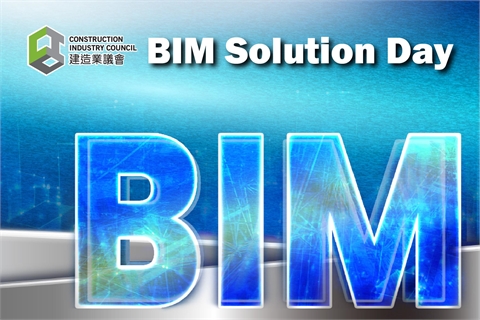 The CIC "BIM Solution Day" aims at promoting the latest BIM related solutions to stakeholders.  Every time, we have different theme to introduce stakeholders about the latest solutions of a particular area. During the event, participants would be able to experience:
Product introduction seminars and successful user experience sharing;
Product hands-on workshops; and
Exhibition booth
The theme of our BIM Solution Day this time would be about Laser Scanning. We are glad to have the participation of Leica Geosystems Ltd, please refer to the following event details.
Details of the Seminar:
BIM Product to be introduced: Leica Geosystems Ltd.'s laser scanning products (https://leica-geosystems.com/products/laser-scanners/)
Smart reality capture and digital layout solutions help you bridge the gap between traditional methods such as plumb bobs and tape to digital construction workflows saving time, eliminating rework, gaining productivity and enabling you to reap long-term rewards.
You are cordially invited to explore how the Leica Technologies applied in the BIM System, which can benefit your projects.
Models of Leica Products: RTC360, BLK360, BLK3D, iCON, GS18T
Descriptions of the Demonstration:
Simple to use with the single push of one button
Less than 3 minutes for full-dome scan (in standard resolution) and 150 MP spherical image generation
The resulting point cloud is a 3D representation of real world conditions that make accurate dimensions available in 3D design software. Simply scan a room and walk away with dimensions for everything the laser hits.
Operate the BLK360 to automatically capture, register and examine scan and image data, directly in the Cyclone Software
| | |
| --- | --- |
| Time | Programme |
| 1:30 pm - 2:00 pm | Registration |
| 2:00 pm - 3:00 pm | Product Seminar: Scan-to-BIM Starts with Reality Capture |
| 3:00 pm - 3:30 pm | Coffee Break |
| 3:30 pm – 4:15 pm | Product Demonstration |
| 4:15 pm - 4:30 pm | Introduction on CIC's BIM Works |
Seats are limited, registration is based on a first-come-first-serve basis. Two CPD hours will be awarded for attending each workshop, e-certificate will be provided on request.
For registration, please feel free to contact Ms. Julia LI at 3199 7274 or via email bimspace@cic.hk. Confirmation email will be sent upon successful registration.
Last Update: 2020-09-07 17:19:53