SSSS Webinar:How to Respond to 4S Requirement:Explanation of Safety & Smart Construction Site System

Apply Now
Date:
23 Aug 2023 (Wed)
Time: 
15:30 - 16:30
Format:
Webinar
Language:
Cantonese
Fee:
Free of Charge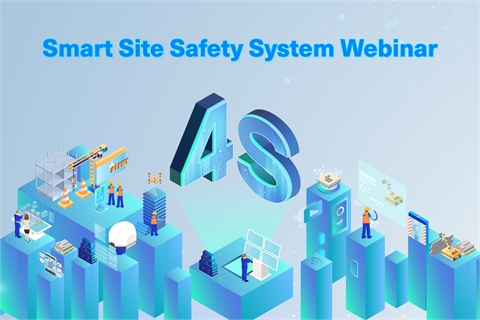 Smart Site Safety System (SSSS) can uplift the site safety performance through early identification of potentially dangerous incidents or dangers and taking immediate follow-up mitigation actions. In addition, by analysing the data collected by SSSS, the crux of the safety problems could be revealed for formulating enhancement measures.
In each session of SSSS webinar series, we will have an introduction of Construction Innovation and Technology Fund (CITF) funding scheme and invite different solution providers to introduce the latest information or solutions in SSSS technology.
We are glad to have the participation of Digital G to introduce their solution in this session.
Content of the webinar (information provided by vendor):
The key to success of a Smart Site Safety System is not only on the technology itself, but the familiarity with the actual practice and risks in construction sites and the thorough understanding of the data/alerts/notifications/features that are tailor-made for each trade and work activity happening on site – these are what Digital G, who is a team of industry practitioners with the wealth of knowledge from a 65-year-old construction business, is.
This talk will focus on how each of the SSSS technologies are implemented, with actual use cases, and how these solutions are integrated to provide higher value or bigger impacts on improving site safety. This talk will also contain some sneak peeks about some advanced functions Digital G can provide on top of the basic SSSS requirements in the Technical Circular.
Speakers:
Ms. Carter LAM, Digital Solution Sales Manager, Digital G 
Ms. Ina WONG, Digital Sales Executive, Digital G
Should you have any queries, please contact Ms. Julia LI (email: bimspace@cic.hk; tel: 3199 7274).
Remarks: An electronic copy of CPD attendance certificate will be issued to participants with over 80% attendance within one month after the live webinar. Any attendance on replay sessions after webinar will not be considered for CPD attendance certificate.
Replay video is now exclusive for i-Club members, please click here to join i-Club.
Last Update: 2023-08-18 16:36:13