Publications
---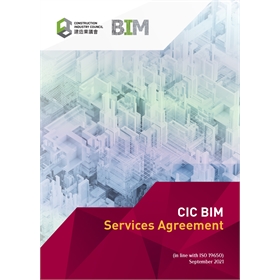 CIC BIM Services Agreement (September 2021)
---
The CIC BIM Services Agreement is intended for the engagement of an independent consultant, and it is drafted in two sections, including: (1) The Terms of Appointment listing the general contractual liabilities and obligations between the Appointing Party and the Appointed Party; and (2) The Schedules listing the scope of services and project particulars relevant to the assignment. For more information, please refer to the 'Purpose' in the publication.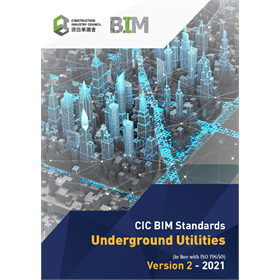 CIC BIM Standards for Underground Utilities (Version 2 – 2021)
---
This Standards (Version 2 – 2021) supersedes the previous publication (August 2019). This CIC BIM Standards for Underground Utilities was to be read in conjunction with the CIC BIM Standards General Version 2.1 – 2021, which contains major enhancements to align with ISO 19650's Information Management principles, workflows and requirements, also providing Hong Kong Local Annex of ISO 19650-2:2018 This BIM Standards is focused on LOIN which is software neutral. The LOIN framework and approach set out in this BIM Standards apply to the UU discipline. Please find the LOD Responsibility Matrix at Link.