CIC Webinar on Advancing Construction Robotics of HKCRC and Insights from the 2023 China (Chongqing) International Intelligent Construction Industry Innovation Conference

Apply Now
Date:
7 June 2023 (Wed)
Time: 
10:00 - 11:15
Format:
Webinar
Language:
Cantonese and Mandarin
Fee:
Free of Charge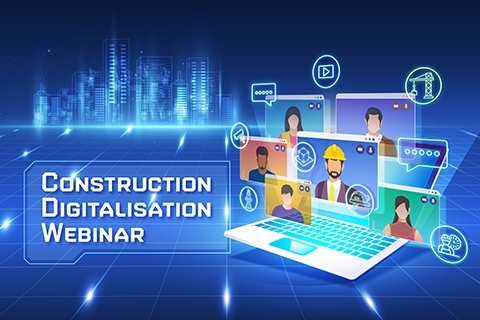 2023 China (Chongqing) International Intelligent Construction Industry Innovation Conference was successfully concluded. The conference aimed to promote the application and development of innovative and entrepreneurial achievements of intelligent construction technology, and accelerate the transformation and upgrading of construction digitalisation and sustainability.
In this webinar, speakers will share their experiences and insights at the conference.
On the other hand, we are happy to have representatives of several start-ups which are making significant contributions to the field and driving innovation through robotics and intelligent technologies to introduce their solutions in the webinar.
Join us to learn about the exciting new trends and opportunities in the construction industry.
Speakers:
Mr. Sam XUE, Engineering Manager, Hong Kong Center for Construction Robotics
Representatives of Industry Development, Construction Industry Council
Representatives of Start-ups:
Mr. PAN Jie, CEO, Skyland Innovation Company Limited
Dr. YUAN Yixing, HKCRC R&D Team (Photo-measuring AI Camera)
Mr. Atom CHEN, HKCRC R&D Team (Transport Robot)
Mr. LI Haozhen, HKCRC R&D Team (Rebar Tying Robot)
Should you have any inquiries, please contact Ms. Julia LI at bimspace@cic.hk.

Remarks:
An electronic copy of CPD attendance certificate will be issued to participants with over 80% attendance within one month after the live webinar. Any attendance on replay sessions after webinar will not be considered for CPD attendance certificate.
Replay video is now exclusive for i-Club members, please click here to join i-Club.
Last Update: 2023-05-30 15:28:36