CIC Webinar Series on Construction Digitalisation - use case in using BIM and GIS data from CSDI

Apply Now
Date:
13 July 2022 (Wed)
Time:
15:30 - 17:00
Language:
English
Fee:
Free of Charge
Format:
Webinar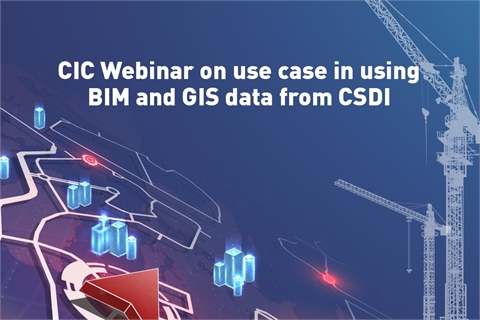 AECOM will share the experience and use case in using open data from CSDI for Transport Department's Traffic Detectors, the Future Free-flow Tolling System, as well as geospatial Data in Civil Engineering Projects.
Speakers:
Mr. Steven LUI, Associate, AECOM
Ms. Jamie WONG, Senior GIS Analyst, digital AECOM
Ms. Miranda WONG, Assistant GIS Analyst, digital AECOM
Ms. Winnie CHAM, Assistant GIS Analyst, digital AECOM
Should you have any inquiries, please contact Mr. Lok FUNG at bim@cic.hk / 2100 9649.
Remarks:
An electronic copy of CPD attendance certificate will be issued to participants with over 80% attendance within one month after the live webinar. Any attendance on replay sessions after webinar will not be considered for CPD attendance certificate.
Replay video is now exclusive for i-Club members, please click here to join i-Club.
Last Update: 2022-07-05 17:22:24