CIC Webinar on BIM Show & Tell - Project Collaboration and Management using CDE

Apply Now
Date:
25 May 2022 (Wed)
Time: 
15:00-17:00
Format:
Webinar
Language:
English
Fee:
Free of Charge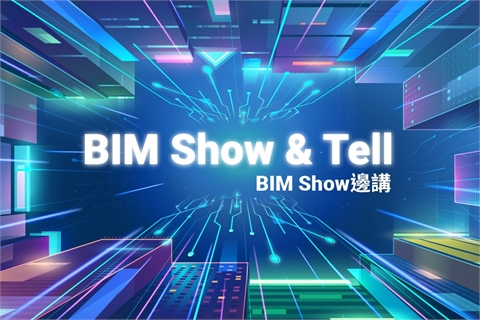 The Common Data Environment (CDE), and the adoption of centralised collaboration is one of the key performance indicators in the CIC's Construction Digitalisation Roadmap to 2026. The CDE inevitably plays an important role in our project delivery process and, this centralised repository and process to manage construction project and asset information. As the single source of truth for information of the project, it is used to collect, manage, share, collaborate and co-create information with the project stakeholders. Information includes documents, contracts, reports, records, 3D model information, quantities etc. With this great variety of information that touches multiple parties makes it difficult to fully utilise and recognise the true benefits of a CDE, and to get the buy-in from all parties on the project.
This webinar will start with a general introduction of CDE's on construction project lifecycle, with references from international practices such as the UK. Then the talk will cover some project examples of CDE's in Gammon Construction Ltd's projects, the challenges/barriers faced, the outcomes, the practical applications and the benefits arising from it.
Speakers :
Mr. James THOMPSON, Head of Digital, Gammon Construction Limited
Mr. Andy WONG, Head of Digital G, Gammon Construction Limited
Mr. Victor TSE, Construction Manager, Gammon Construction Limited (E&M)
Mr. Paul IP, BIM Manager, Gammon Construction Limited
Should you have any inquiries, please contact Ms. LI at bim@cic.hk / 3199 7274.
Remarks:
An electronic copy of CPD attendance certificate will be issued to participants with over 80% attendance within one month after the live webinar. Any attendance on replay sessions after webinar will not be considered for CPD attendance certificate.
Replay video is now exclusive for i-Club members, please click here to join i-Club.
Last Update: 2022-06-01 17:05:08