CIC Webinar on BIM Solution Day – How to manage digital 3D data effectively

Apply Now
Date:
13 April 2022 (Wed)
Time:
15:30 - 17:00
Language:
English
Fee:
Free of Charge
Format:
Webinar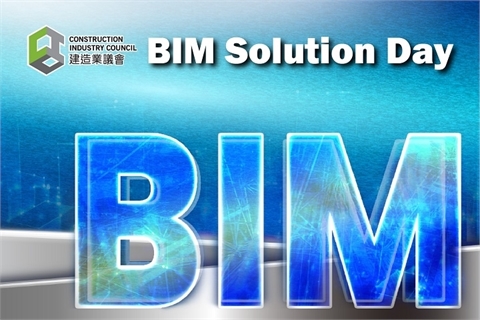 The "BIM Solution Day" aims at promoting the latest BIM-related solutions to stakeholders. Every time, we have a different theme to introduce stakeholders about the latest solutions in a particular area.
We are glad to have the participation of Geosys Hong Kong Ltd.


Content of the webinar (Information provided by vendor):

Many innovative technologies have been applied to construction industry these years for digital transformation, as a result, massive digital design and survey data is being produced and captured by BIM, GIS and IOT devices every day. How to effectively manage and visualise these digital 3D data properly and smoothly is a challenge to industrial users.  
In this webinar, we will introduce how to use Supermap products and technologies to solve these problems by integrate AI, BIM and IOT technologies in 3D GIS and build up your own enterprise level Smart Site Applications such as IOT dashboard visualization, CCTV AI analysis for site safety, 4D BIM simulation etc.  
Supermap (SHE:300036) is the 3rd largest GeoSpatial Software solution provider in global geospatial market with more than 4000 employees in 20+ offices globally, provide professional geospatial technology solutions for users in more than 100 countries. Supermap and her local partner, Geosys Hong Kong Ltd, supported more than 40 government department projects and innovative construction projects in Hong Kong in these years. 
Speakers:
Mr. LI Meng, Product Director of R&D Center, Supermap Research Institute  
Sr. Jack ZHANG, Business Development Manager, Geosys Hong Kong Ltd. 
Should you have any queries, please contact Ms. Julia LI (email: bimspace@cic.hk; tel: 3199 7274).
Remarks: An electronic copy of CPD attendance certificate will be issued to participants with over 80% attendance within one month after the live webinar. Any attendance on replay sessions after webinar will not be considered for CPD attendance certificate.

Please use full name as your i-Club profile name for issuing the CPD attendance certificate. To edit your profile, please click here.

Replay video is now exclusive for i-Club members, please click here to join i-Club.
Last Update: 2022-04-01 08:41:36