CIC Webinar and soft launch of the Report of CIC Consultancy Study for Digital HK

Apply Now
Date:
24 November 2021 (Wed)
Time: 
09:30 – 10:30
Format:
Webinar
Language:
English
Fee:
Free of Charge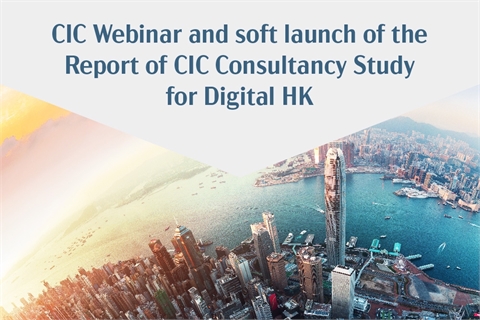 In support of Government's initiative of developing a Smart City and Common Spatial Data Infrastructure (CSDI), the CIC appointed AECOM as the Consultant to conduct a Study to accelerate the development of Digital Hong Kong last year, by identifying and collecting different 3D spatial and BIM data use case requirements from the local construction industry. Use cases of Building Information Modelling (BIM), Geographic Information System (GIS), 3D spatial data and other kinds of geospatial data are covered.
This Study facilitates 3D spatial and BIM data sharing, BIM and GIS integration and the development of 3D Map, which represents the built environment for the Digital Hong Kong. Apart from the top 10 use cases identified and presented last year, one more use case, namely "Preliminary Design for Building (including A&A works) & Civil Engineering Project", is identified, and will be presented in this webinar. The full Report of the Consultancy Study will be available in the CIC BIM Portal: https://www.bim.cic.hk/en/resources/publications, before the webinar. Also, the representative from Geospatial Lab will share an update of Geospatial Lab and CSDI.
Speakers:
Representatives of Geospatial Lab, AECOM and the CIC
Should you have any queries, please contact Mr. Lok FUNG (email: bim@cic.hk; tel: 2100 9649).


Remarks:
An electronic copy of CPD attendance certificate will be issued to participants with over 80% attendance within one month after the live webinar. Any attendance on replay sessions after webinar will not be considered for CPD attendance certificate.
Please use full name as your i-Club profile name for issuing the CPD attendance certificate. To edit your profile, please click here.
Replay video is now exclusive for i-Club members, please click here to join i-Club.
Last Update: 2021-11-15 10:31:32