CIC Webinar on BIM Viewer Certificate, Teaching & Learning Kit for BIM Viewer Training

Apply Now
Date:
20 Oct 2021 (Wed)
Time:
16:00 - 17:00
Language:
Cantonese
Fee:
Free of Charge
Format:
Webinar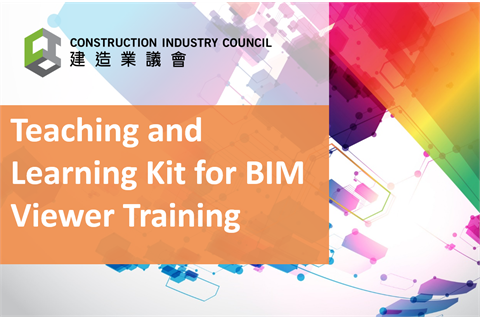 In 2020, the DEVB and CIC had conducted a holistic review and planning of BIM training for the construction industry in Hong Kong. It was estimated that the demand of BIM Viewer would be around 17,000 persons by 2025.
To cope with the surged demand of BIM personnel, the CIC developed a "Teaching and Learning Kit" (the "Kit" ) for BIM viewers. BIM Viewers should possess foundation BIM knowledge such as viewing a BIM model using PC, tablet, or mobile device effectively in a manner similar to reading 2D drawings onsite.
Upon completion of the BIM Viewer training, learners could participate in an online quiz to obtain a BIM Viewer Certificate.
The Webinar will introduce course modules and contents of the BIM Viewer Teaching and Learning Kit, as well as tips and sample questions for the BIM viewer quiz. A Q&A session will be available for audience to find out more about the topic.
Speakers:
Ar. Ada FUNG, Chairperson, Committee on BIM, Construction Industry Council
Ir Dr. George WONG, Manager – Industry Development, Construction Industry Council
Ms. Ella POON, Assistant Manager – Industry Development, Construction Industry Council
Should you have any queries, please contact Mr. NGAN (email: bim@cic.hk; tel: 3199 7323).


Remarks:
An electronic copy of CPD attendance certificate will be issued to participants with over 80% attendance within one month after the live webinar. Any attendance on replay sessions after webinar will not be considered for CPD attendance certificate.
Replay video is now exclusive for i-Club members, please click here to join i-Club.
Last Update: 2021-10-12 11:38:48