CIC Webinar on BIM-Certification and Accreditation Schemes - Latest News & Sharing by CCBC Assessors

Apply Now
Date:
1 Sep 2021 (Wed)
Time:
16:00 - 17:00
Language:
Powerpoint in English and Presentation in Cantonese
Fee:
Free of Charge
Format:
Webinar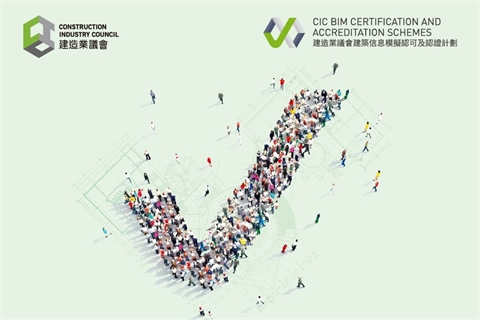 In 2019, Construction Industry Council (CIC) launched the CIC BIM Certification and Accreditation Schemes (the Schemes) to ascertain the competency of BIM practitioners and the quality of relevant local BIM training programmes. The Certification of BIM Managers (CCBM) and Certification of BIM Coordinators (CCBC) under the Schemes have been opened for application since 28 January 2019 and 31 March 2020 respectively.
In late March of 2021, there was a surge in applications for CCBC close to the expiry of the grace period/grandfathering policy. We are trying our best to expedite the processing of applications, and has already processed some applications and invited a number of candidates to attend interview assessments in the past few months.
In this webinar, we have invited some Chairpersons of the CCBC Assessment Panels to share their observations from assessment of application submissions and the interviews held. They will also highlight the areas that candidates need to be strengthened and be prepared.
Through this webinar, we also aims to give you the latest progress of the Schemes and the key messages about the latest development, e.g. the DEVB memo about CCBC. You are cordially invited to join the webinar.


Webinar's Highlights:
Latest news of the Schemes
Tips for preparing application submissions and interview assessments
Sharing by Chairpersons of CCBC Assessment Panels
Mandatory CPD hours for renewal of CCBM/CCBC
How can a CCBC become a CCBM?
Speakers:
Mr. Sunny CHOI | BIM Department, Construction Industry Council
Mr. Dino SO | BIM Department, Construction Industry Council
Ms. Ella POON | BIM Department, Construction Industry Council
Mr. Michael LEUNG | BIM Department, Construction Industry Council
Should you have any queries, please contact Ms. WOO (email: bimcas@cic.hk; tel: 3199 7146).


Remarks:
An electronic copy of CPD attendance certificate will be issued to participants with over 80% attendance within one month after the live webinar. Any attendance on replay sessions after webinar will not be considered for CPD attendance certificate.
Replay video is now exclusive for i-Club members, please click here to join i-Club.
Last Update: 2021-08-19 09:13:17