CIC Webinar in BIM Show & Tell - Reference Guide to Preparation of Plans for Submission using Building Information Modelling (BIM) Technology

Apply Now
Date:
26 May 2021 (Wed)
Time: 
15:00-17:00
Format:
Webinar
Language:
Cantonese with English presentation materials 
Fee:
Free of Charge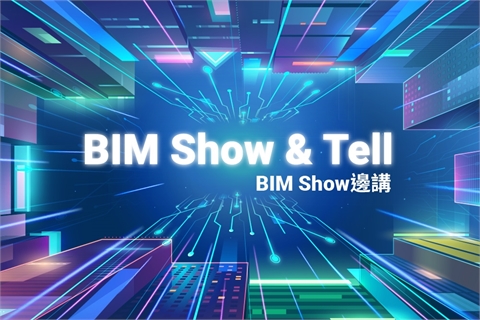 The Innovation and Technology Bureau (ITB) established the TechConnect (block vote) in mid-2017 to assist various government departments in implementing technology projects, with a view to enhancing operational efficiency and improving public services by use of technology. We are happy to have the project team of Independent Checking Unit (ICU) to have a sharing and demo on their deliverables.
Description of the webinar :
The Reference Guide to Preparation of Plans for Submission using Building Information Modelling (BIM) Technology included the BIM standards and modelling guidelines, BIM templates, BIM objects and a Plug-in Software for checking the manual editing works. The reference guide was developed by the Independent Checking Unit (ICU) under the Office of the Permanent Secretary for Transport and Housing (Housing) and it was uploaded to the website of Transport and Housing Bureau for free downloading and public usage on 30 September 2020.

The reference guide provided the modelling techniques and BIM templates for building the BIM models such that the 2D General Building Plan, Foundation Plan and Superstructure Plan generated from the BIM models are suitable for statutory submission with minimum manual editing works.
Speaker :
Mr. Samson WONG, Director of BIT Building Information Technology Limited
Should you have any inquiries, please contact Ms. WONG at bim@cic.hk / 2100 9034.
Remarks:
An electronic copy of CPD attendance certificate will be issued to participants with over 80% attendance within one month after the live webinar. Any attendance on replay sessions after webinar will not be considered for CPD attendance certificate.
Replay video is now exclusive for i-Club members, please click here to join i-Club.
Last Update: 2021-05-13 16:28:29