Stakeholders Consultation Seminars on BIM Standards of Statutory Plan Submission for Phase A (Final Draft) and Phase B (First Draft)

Apply Now
Date:
27 August 2019 (Tueday)
Time:
09:30-12:30
Language:
Cantonese (English if there are non-Cantonese speaking audience participated) (Presentation material in English)
Venue:
CIC BIM Space, 29/F, Tower 2, Enterprise Square Five (MegaBox), 38 Wang Chiu Road, Kowloon Bay
Speaker:
Representative of CIC and its consultant
Quota:
60 pax for each seminar
Deadline:
23 August 2019 (Friday)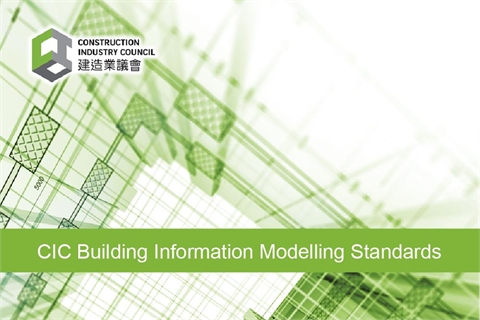 In January, March and April 2019, we have organised several briefing and consultation sessions on the general development principles and the details of the BIM Standards of Statutory Plan Submission. Comments and feedback were received. The final draft of the BIM Standards for Phase A* has been prepared. Besides, the first draft of the BIM Standards for Phase B* has been prepared. The final draft of Phase A deliverables will be uploaded to CIC BIM portal soon.
*Phase A: Superstructure Plan, Foundation Plan and Demolition Plan included Hoarding.
*Phase B: Excavation and Lateral Support (E&LS) Plan, Site Formation Plan and Ground Investigation Plan.
To ensure the Standards could meet the industry needs and align with the expectation of the industry, we are organising the following two sessions of "BIM Standards Stakeholders Consultation Seminars" to walkthrough the details of both for Phase A and Phase B. Details of the seminars are as follows:
Content / Rundown:
Presentation & demonstration of the BIM Standards, User Guides and Software Templates for Phase A:
Superstructure Plans
Foundation Plans
Demolition Plan (included Hoarding)
Presentation & demonstration of the first draft of BIM Standards for Phase B
Excavation and Lateral Support (E&LS) Plan Plans
Site Formation Plan
Ground Investigation Plan
Target Audience:
Professionals participated in projects administered under Building Ordinance: AP/RSE/RGE;
Architectural, Engineering, Construction and Operations (AECO) industry practitioners who have experience in Statutory Plan Submission or Statutory Plan Preparations;
BIM practitioners; and
Building Professionals in Hong Kong construction industry.

A separate email will be sent to you to confirm your enrollment by 23 August 2019.
Enquires: Should you have any queries, please contact Mr. Lok Fung (email: bim@cic.hk; tel: 21009649).